Hi. You're here for the music, right?
Come on in.
Tim's Morsel O' Music™
Morsel #21: Borzage! – Sounds like something you yell right before you crash into something. Also, it's the last name of a legendary director (first name Frank), who made a silent film I got to score a few years back for Fox, called Lazybones. Here's some pastoral acoustic music to take the edge off. Featuring Bryan Pezzone, piano; Sheridon Stokes, flute; John Goux, guitar.
I upload a shiny morsel of music here every so often. You can sign up to be notified by email each time I post one. I'll announce it on Facebook and Twitter, too. Oh, and remember, old morsel postings are in the blog section, and there's always plenty more music on the work page.


News & Things
"Where'd You Dig Up That Old Fossil?": Episode 3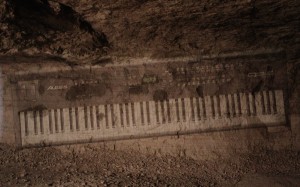 For the third episode of "Where'd You Dig Up That Old Fossil?" we travel in the way-back machine to the '90s, to my first TV spot: for Northwest Natural Gas. I was hired by KVO in Portland, an agency I'm pretty sure hasn't existed there for a long time. They hired me because they had $500 and I needed the experience. In return I gave them the best music I could produce at the time, in my dark, dank basement, directly from my QS8 "Classical" Q-card and my brand-new Roland JV-1080 (which I still have, use and will never get rid of). Dig that horrible "JV Strat" guitar patch!
Read More...