Hi. You're here for the music, right?
Come on in.
Tim's Morsel O' Music™
Morsel #19: Skydiving and Math – In this retro-styled animation I scored for abcmouse.com, skydivers fly in formation, while solving math problems. If that had been me skydiving, the only problem I'd be trying to solve is how to not poop my pants. Also, this features the very talented Fino Roverato on guitar.
I upload a shiny morsel of music here every so often. You can sign up to be notified by email each time I post one. I'll announce it on Facebook and Twitter, too. Oh, and remember, old morsel postings are in the blog section, and there's always plenty more music on the work page.


News & Things
"Where'd You Dig Up That Old Fossil?": Episode 2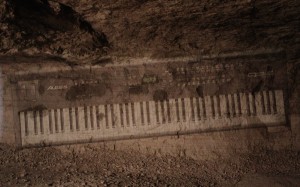 This second episode of "Where'd You Dig Up That Old Fossil?" takes us back to, I think, 1996. The assignment: music for a boring talking-heads-testimonial industrial video that's about 15 minutes long. Oh, and can we have it in two days? And for almost no money? That'd be great, thanks!
I didn't have enough on my reel that I could say no. The good news was it didn't need a score so much as a music bed, which meant that I could write three or four minutes, then loop and layer and that would pretty much be that.
Who likes smooth jazz? You do. And so did the client. So that's what I wrote, using my old Alesis QS8 keyboard (which you can see fossilized in the picture above) and DM5 drum machine. The best part was that I got to work with one of my favorite guitarists and a Portland jazz legend, Dan Balmer. I remember recording and mixing the music at Rex Recording in Portland. Is that place still there?
The music sure sounds dated — especially the samples — but it brings back good memories. Here's a snippet of it, including Dan's solo work.
Read More...