Hi. You're here for the music, right?
Come on in.
Tim's Morsel O' Music™
Morsel #26: And Now for Something Completely Different. You were expecting a Morsel O' Film Music, perhaps? Nope. This time, it's a Morsel O' Song Demo. Song written by Patricia Bahia and Betty Lawrence; arranged/produced by me. Click on that button to hear it. By the way, if you have a song you want produced/arranged/otherwise spruced up, we should talk. What else…oh, right, there's a new animation clip on my Work page, so check that out, too.
I upload a shiny morsel of music here every so often. You can sign up to be notified by email each time I post one. I'll announce it on Facebook and Twitter, too. Oh, and remember, old morsel postings are in the blog section, and there's always plenty more music on the work page.


News & Things
"Where'd You Dig Up That Old Fossil?": Episode 4 – Hamburgers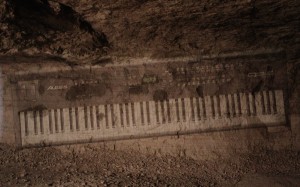 The latest installment of "Where'd You Dig Up That Old Fossil?" takes us back to, I think, 1997:
Client: Hardee's
Agency: Radioland
Creative Dir./Copywriter: Austin Howe
Producer: Cathy Curran
Lead Vocal/Overzealous Burger Chef: Austin Howe
Back-Up Singers: Can't remember
Saxophone: Jeff Homan
Child Voices: Ryan Barcos, Trina Barcos, Ellen Berry
Cheesy synth sounds: Alesis QS8 keyboard.
Engineer: Tor Kingdon
Studio: Newton Bard
I have fond memories of this session. Even though I'm a vegetarian. Now, please enjoy, "Hardee's Charbroil Burger."
Read More...